Hello crafty guys!!!
As you know
http://casestudychallenge.blogspot.in/
CASE STUDY is just celebrating its 4th Anniversary. There are so many inspirational and lovely cards and for me it was a very difficult decision to choose for the interpretation . I am very much inspired by JENNIFER MCGUIRE.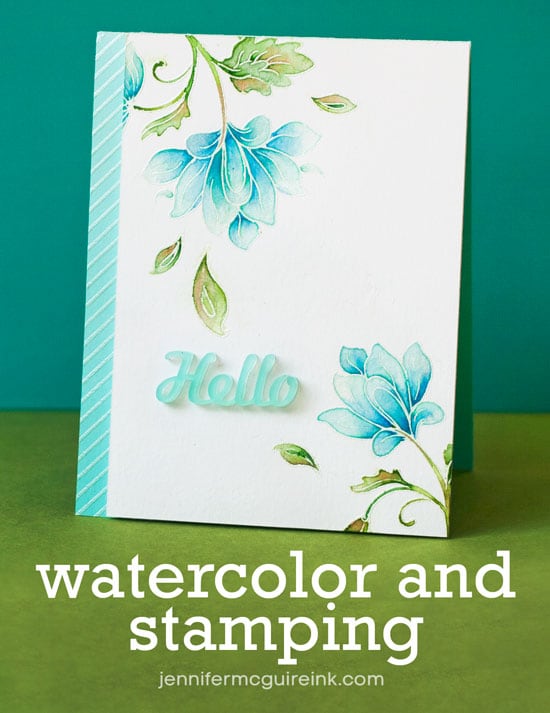 http://www.jennifermcguireink.com/
Here is my take on the card.....
I tried to follow her technique. Firstly I applied Wow Sparkling snow glitter for my stamping. Then heat embossed the stamped area. I used Fevicryl colors by wetting the area first and mixed the colors. You can see the pearl touch in the colors. I highlighted the center area of flowers using pearl gold color. For the diagonal stripes I used magenta mirror sheet and I used a Heidi Swapp stencil sets and daubered with Encore ultimate metallic ink along with golden strip..
Supplies used:
Studio Light-STAMPSL-54
Big notes II-Inspired by stamping set of 3
Heidi Swapp 6set of mini stencils
Watercolor CS
Fevicryl Pearl colors-pearl white, sparkling pearl light pink, pearl metallic green, pearl gold
static free powder
I would like to enter my card into following challenges;
http://casestudychallenge.blogspot.in/
http://joannamunster.com/2014/08/15/ibsic-85/
- using inspiration 1 and 2
http://beyondgrey.blogspot.in/
http://micassucas.blogspot.in/
http://withoutwordschallenge.blogspot.in/-May
2013(floral)
http://pictureandscrap.blogspot.in/
http://pennyblackatallsorts.blogspot.in/
http://wordartwednesday.blogspot.in/
http://sirstampalotchallenge.blogspot.in/2014/08/august-challenge-anything-goes.html
http://www.simonsaysstampblog.com/mondaychallenge/?p=1837
#
http://www.wowembossingpowder.blogspot.in/search?updated-max=2014-08-04T08:00:00%2B01:00&max-results=7
http://www.addalittledazzle.com/
http://allsortschallenge.blogspot.in/
http://brownsugarchallenge.blogspot.in/
#
http://bunnyzoescrafts.blogspot.co.uk/2014/08/august-challenge-summer-colours.html
http://craftstamper.blogspot.co.uk/2014/08/take-it-make-it-challenge-august.html
--
Using: The Embossing powder resist technique by Anna-Karin Evaldsson, August issue.
http://craftycalendarchallenge.blogspot.in/
http://4kraftygirlzchallenges.blogspot.in/
http://creativecardcrew.blogspot.in/
http://cutecardthursday.blogspot.in/
http://cupcakeinspirations.blogspot.in/
http://dianamlarson.blogspot.in/2014/08/dlart-august-linky-challenge.html
http://greatimpressionsstamps.blogspot.in/search/label/Challenge
http://hobbycutzchallenges.blogspot.in/
http://justinspirationalchallenges.blogspot.in/2014/08/august-monthly-challenge.html
http://littleclairesdesigns.blogspot.in/
http://littlescrappieces.blogspot.in/
http://milkcoffeechallenge.blogspot.in/
http://mymumscraftshop.blogspot.co.uk/2014/08/challenge-20-clean-simple.html
http://open-mindedcraftingfun.blogspot.in/
http://ourcreativecorner6.blogspot.in/2014/08/summertime.html
#
http://scribbleandscrapcrafts.blogspot.in/
#
http://www.simonsaysstampblog.com/wednesdaychallenge/
#
http://sisteractcardchallenge.blogspot.in/
http://sparklensprinklecreativechallenges.blogspot.in/
http://stampandcreateblog.blogspot.in/
http://thesweetpeastampers.blogspot.in/
http://sweetstampsblog.blogspot.in/
http://thepapernestdollschallenge.blogspot.in/
http://thesisterhoodofcrafters.blogspot.in/-pink
and golden
http://thesquirrelandthefox.blogspot.in/
http://ttcrd.blogspot.in/